If say a result first, nothing improved yet
More evidence(users) are complaining Ehphase IQ7+ Inverters are showing Random Produciton Drop with 'No Grid Profile' error with Firmware v4.27 or v4.28. I have thought firmware v4.28 can resolve the issue, but, not.
Now, I decide to change wiring for all inverters to check the difference.
This is the current layout, there is no issue at Rear Roof, Only issue at Front Side Upper/Lower Roof.
So, I just try to simplify the front root layout.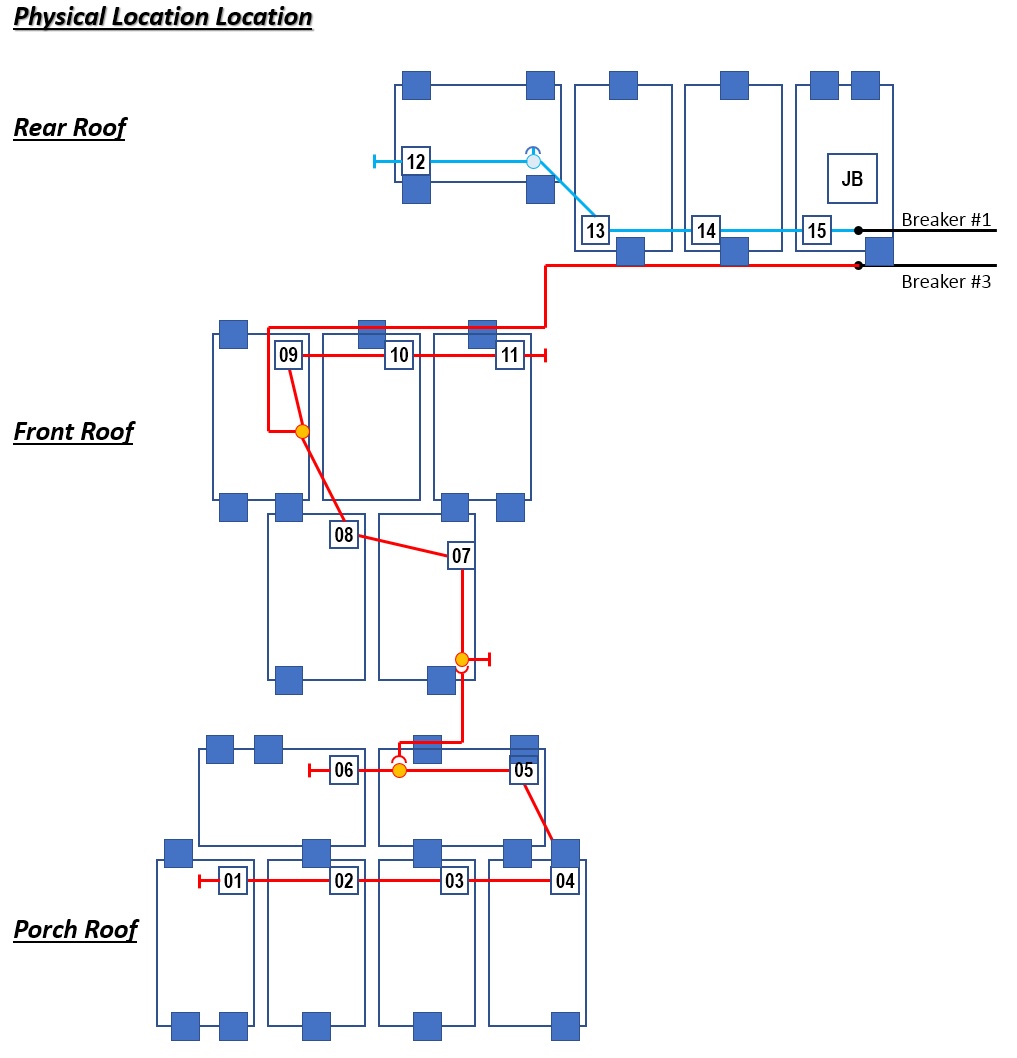 This is the updated front layout
(1) rear roof - I have reduce the cable length by 4'
(2) front roof - change the wiring, and reduce the power on the wire by half. the length has reduced by 4'. and, it is a new wire from roof to load-center.
(3) porch - direct to JB, No more path thru on front roof panels, so, the power path has reduce by 12'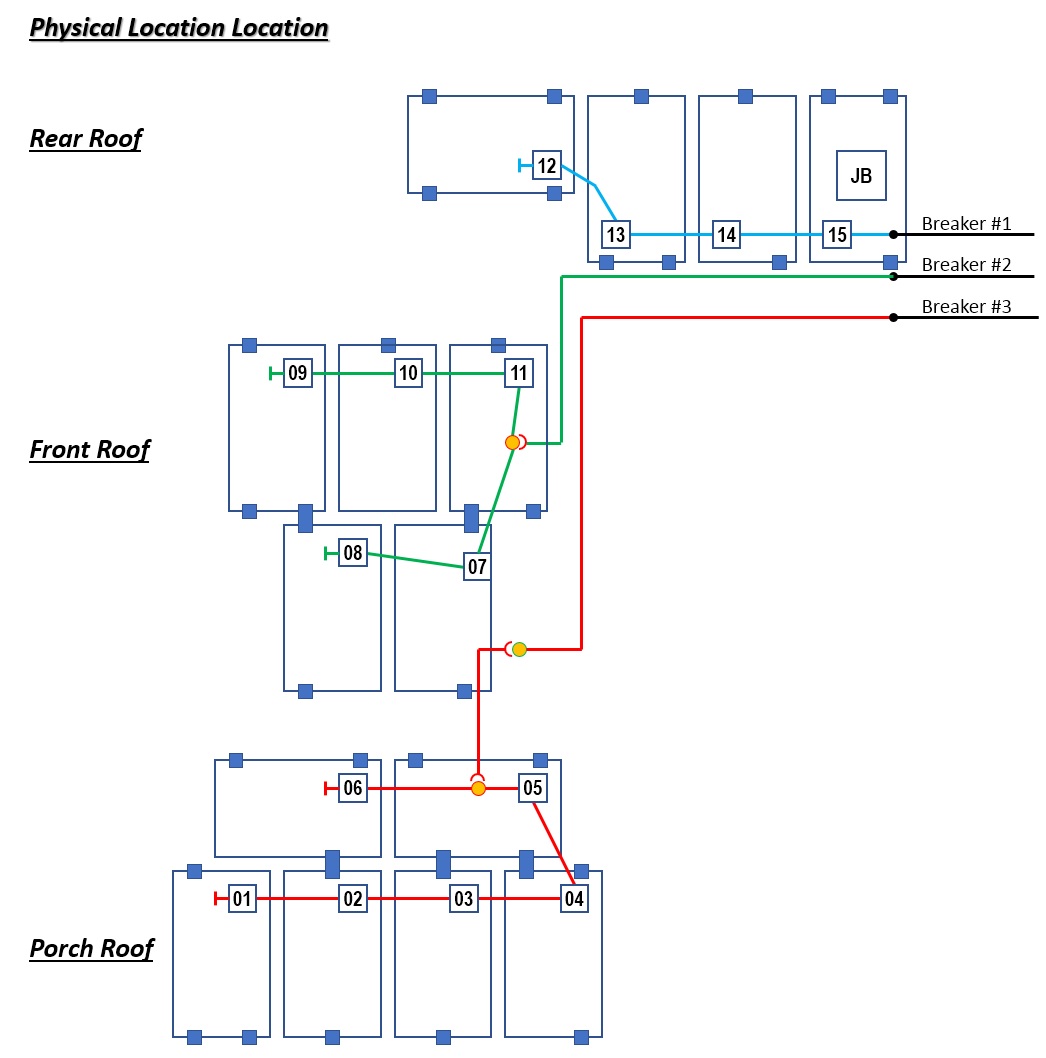 Base on my calculation, this change has lmproved for the voltage rising and interference of panels (inverters).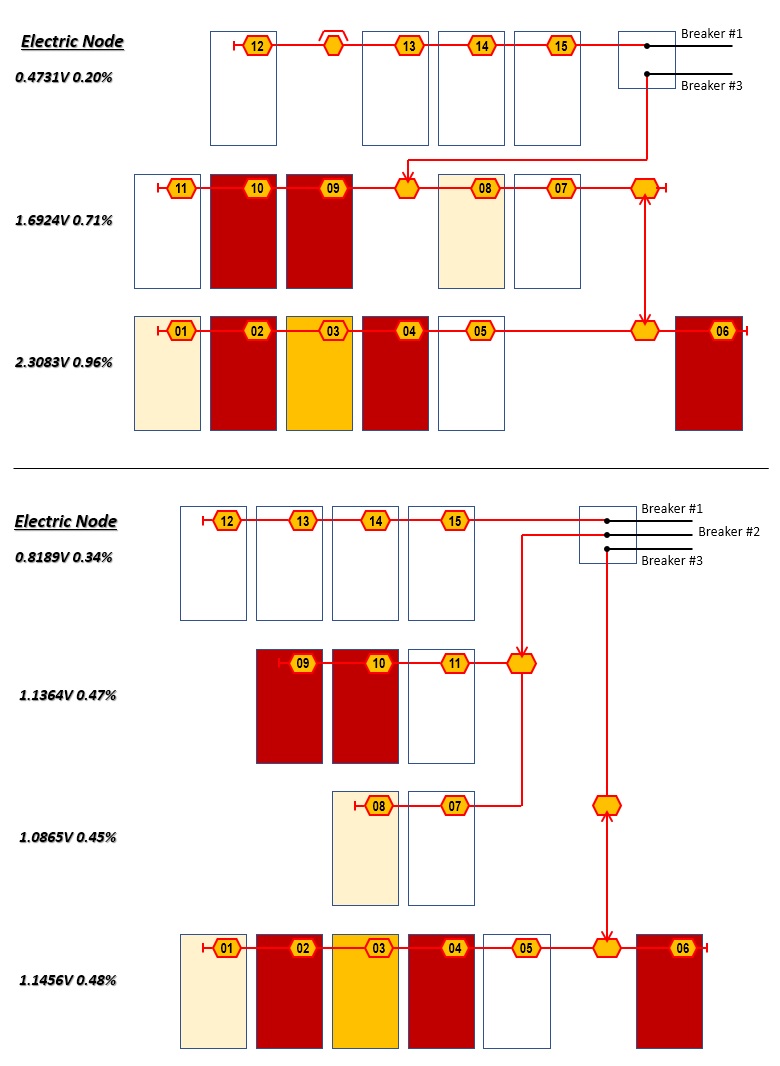 The first day of test, I cannot find any noticeable difference. actually, the inverters are showing error continously. (OTL), but, I wish to compare the difference before/after the layout changes (if there is any improvements)